Fantasy football draft guide magazines are a staple of this time of year. When you start seeing them on newsstands across the country, you know the NFL season is just around the corner. But in 2019, these draft guides are more a novelty than a resource. 
It's not to knock the product whatsoever, as a lot of smart people produce fantasy magazines. No, that isn't the issue at all. It's that these magazines are often written and published upwards of three to four months before your fantasy drafts. It's tough to dominate your draft with stale information.
The good news is that we have a solution for you here at PFF: The 2019 Fantasy Playbook. Our fantasy draft guide, which is produced by Jeff Ratcliffe, is guaranteed to be fresh for your draft. In PDF format, you can print out some, or all, of the pages or leave them in electronic form for your fantasy drafts. But the best part is the updates. Over July and August, we'll release four updates to make sure you have the most current information possible.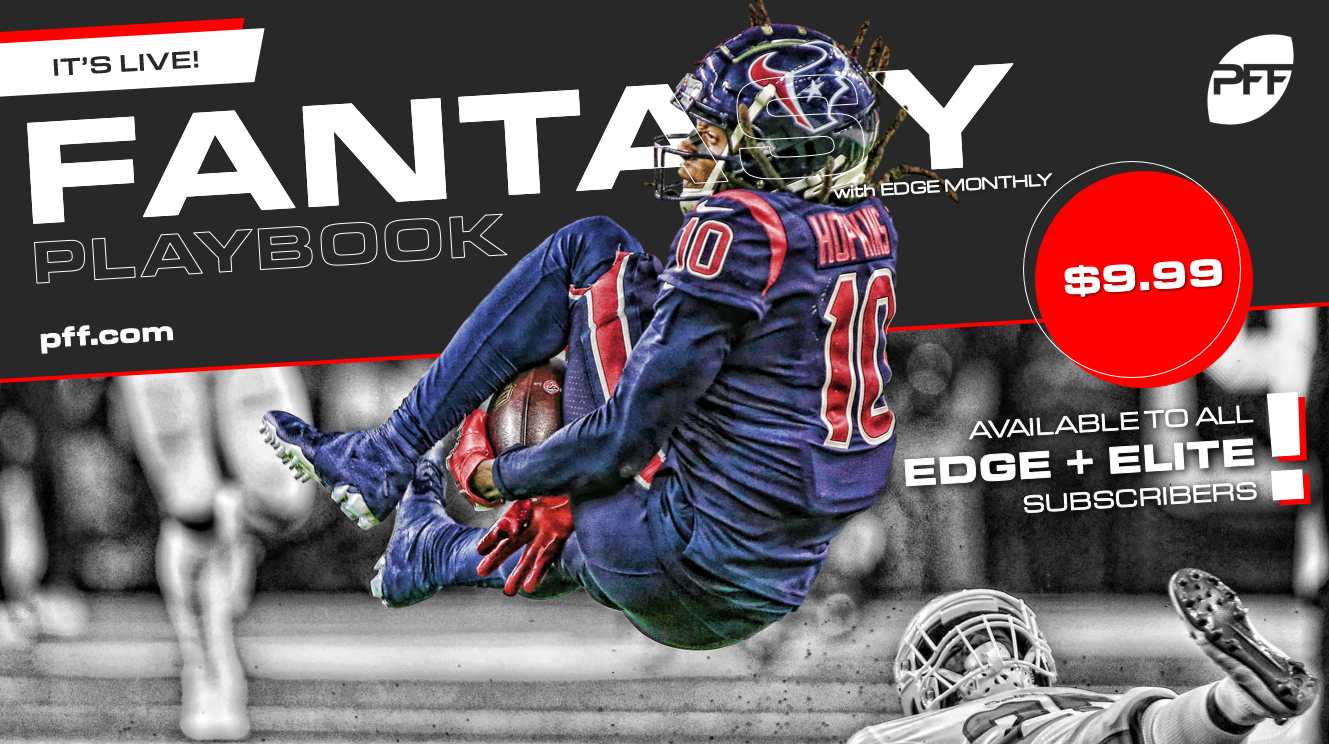 The 2019 Fantasy Playbook is available to all of PFF's EDGE and ELITE subscribers. Sign up today for as low as $9.99 to download your copy!
Update Schedule
Version 1 – July 8th

Version 2 – July 22nd 

Version 3 – August 5th 

Version 4 – August 19th 
The Playbook will give you detailed player profiles with unique stats that include weekly fantasy finishes for the last three seasons.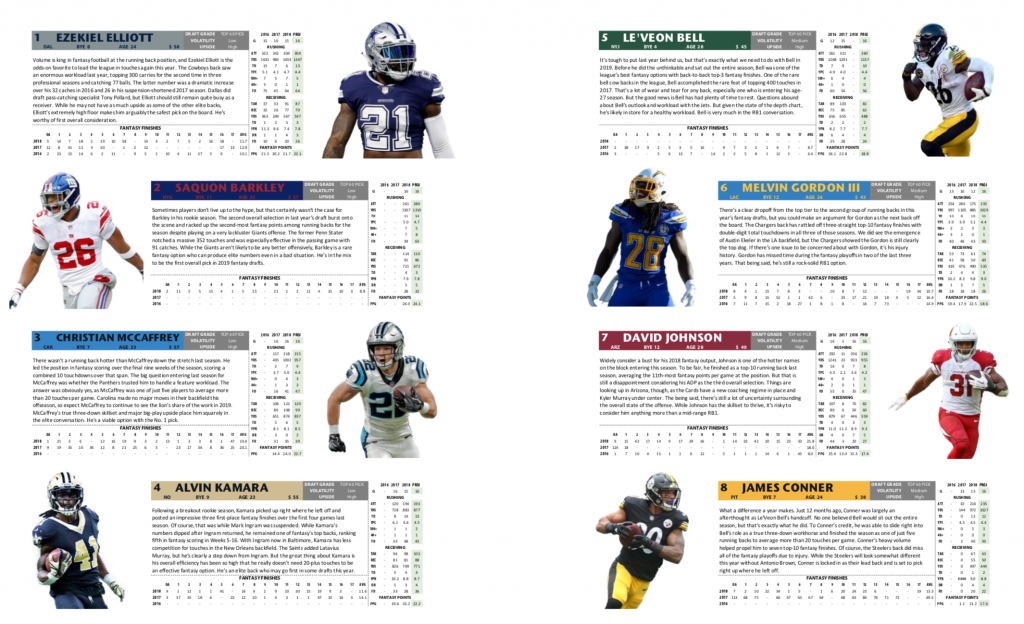 We're all about the stats here at PFF, and you'll get some of the most unique and insightful signature stats in the Playbook.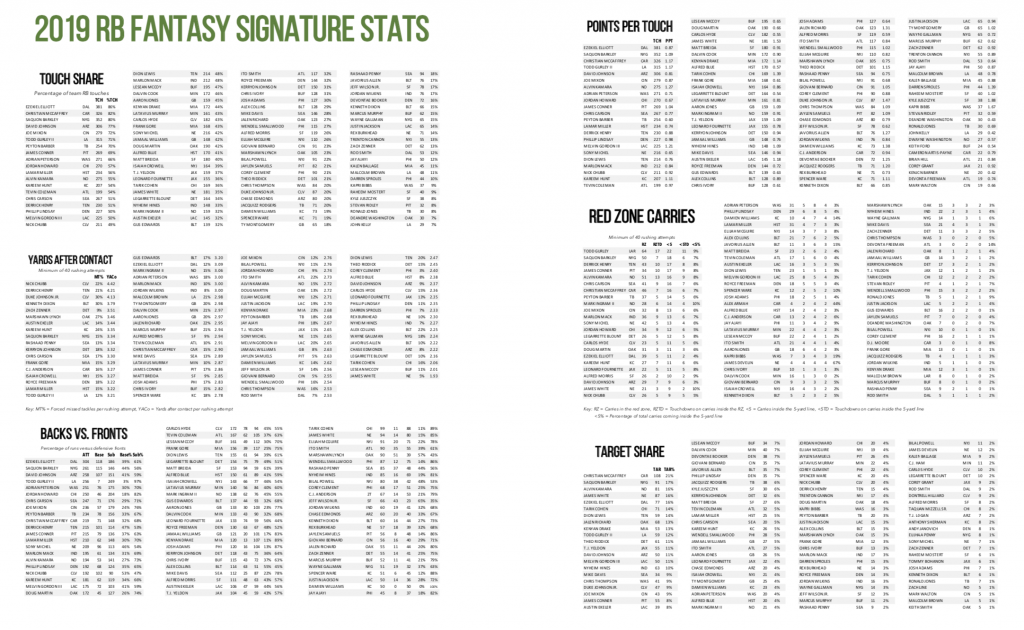 You've heard Jeff talk about his draft board, and now you can get a copy of it. One board to rule your draft.
All that and more is included in the draft guide, which will get you the info to dominate your 2019 fantasy football drafts. Read our site all offseason, take advantage of the Playbook, and you'll be the most prepared drafter in your leagues.
All of PFF's EDGE and ELITE subscribers have access to the 2019 Fantasy Playbook, which means, in addition to gaining access to everything the guide has to offer, you will have access to all of PFF's fantasy football tools (i.e. WR/CB Matchup Chart, Projections, Rankings) if you subscribe to EDGE or ELITE today!